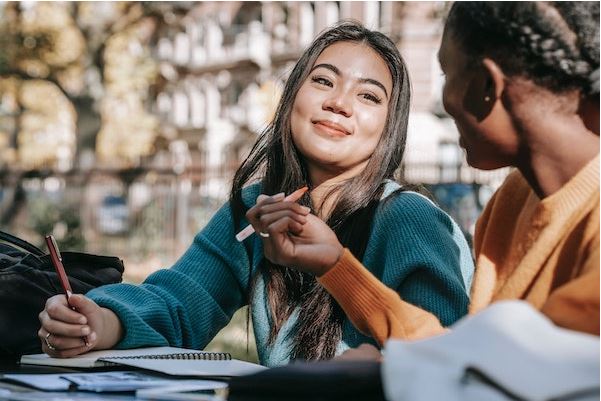 Le mentorat ou comment partager son savoir pour l'avancement
du leadership des femmes
- Activité ouverte à nos membres et leurs mentorées -
ApéroFranco - mercredi 3 novembre de 17 h 30 à 18 h 30 (HE)
English version follows
Le mentorat entre femmes est l'une des clés pour réussir sa vie professionnelle comme personnelle. Plusieurs d'entre nous sommes actives comme mentores au sein de notre réseau ou ailleurs, venez "solo" ou accompagnée de vos mentorées pour partager vos expériences et discuter des meilleures pratiques dans ce domaine!
Nous vous attendons avec vos invitées le mercredi 3 novembre 2021 de 17 h 30 à 18 h 30 (HE). Inscrivez-vous à cet ApéroFranco qui représente une occasion unique d' échanger avec les membres francophones et francophiles d'IWFC et d'ailleurs via Zoom.
---
Mentoring or how to share knowledge for the advancement of
women's leadership
- Activity opened to members and their guest mentees -
ApéroFranco - Wednesday, November 3 from 5:30 p.m. to 6:30 p.m. (ET)
Mentoring between women leaders is one of the keys to success in both your professional and personal life. Many of you are active as mentors within our network or elsewhere, come "solo" or with your mentees to share your experiences and discuss best practices in this field!
We look forward to welcoming you and your guests on Wednesday, November 3, 2021 from 5:30 p.m. to 6:30 p.m. (ET). Sign up for this ApéroFranco, which represents a unique opportunity to interact with Francophone and Francophile members of IWFC and elsewhere via Zoom. Please note that this presentation will be in French.
03 Nov 2021
5:30pm - 6:30pm EDT