Dans les coulisses de la mise en œuvre d'un fonds d'investissement :
véritable tremplin du leadership féminin en technologie
une discussion inspirante avec: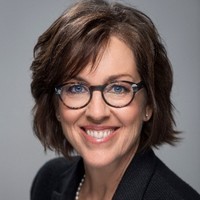 Cofondatrice et associée directrice d'Accelia Capital
ApéroFranco - mercredi 2 février de 17h30 à 18h30 (HE)
Hyperlien pour vous brancher à la réunion Zoom en ligne:
https://us06web.zoom.us/j/84723555391?pwd=K1k1MzdTQ0ZST2pGQTJ3a0tnS1N0QT09
Meeting ID: 847 2355 5391
Passcode: 394238
English version follows
Venez rencontrer notre collègue de l'IWF, Christine Beaubien, entrepreneure et investisseure ainsi que cofondatrice et associée directrice d'Accelia Capital. Elle partagera avec nous son expérience relative au développement d'un fonds d'investissement visant à propulser les entreprises innovantes et le leadership féminin en technologie.
Lancé en décembre 2021, le nouveau fonds de plus de 50 M$ est destiné aux entreprises à fort potentiel technologique du Québec. Alors que les femmes entrepreneures demeurent sous-financées comparativement à leurs collègues masculins, Accelia Capital a pour mission de combler cet écart en investissant à hauteur de 70 % dans des entreprises détenues ou dirigées par des femmes.
« Plusieurs études démontrent que les femmes reçoivent beaucoup moins en dollars de capital de risque que leurs homologues masculins alors qu'elles sont de plus en plus actives à lancer des entreprises technologiques. Il est aussi maintenant acquis que plus de diversité dans les entreprises favorise de meilleures décisions et souvent de meilleurs rendements. C'est cette occasion d'affaires que nous avons voulu saisir en créant Accelia Capital : générer de bons rendements pour nos investisseurs tout en créant un impact durable au Québec en soutenant et en accélérant le leadership féminin en technologie, » explique Christine.
De l'idéologie à sa création, Christine nous livrera ses connaissances dans le domaine. Elle répondra, entre autres, à des questions telles que : comment crée-t-on un fonds? Quel est le processus? Quel est le plan d'affaires? Qui doit-on approcher et dans quel ordre? Quelles sont les leçons à retenir? Une fois le fonds créé et les sommes rassemblées, que se passe-t-il? Quels sont les critères d'obtention?
Inscrivez-vous dèes maintenant à cet ApéroFranco une occasion pour toutes les membres francophones et francophiles d'IWFC et d'ailleurs de se réunir mensuellement via Zoom. Un rendez-vous à ne pas manquer!
Hyperliens d'inscriptions à nos autres activités :
Les femmes en technologie : place à quatre étoiles montantes de l'entrepreneuriat technologique (activité bilingue) - 25 janvier 2022
"Savoir donner" avec Michèle Thibodeau-DeGuire - ApéroFranco du 2 mars 2022
P.S. Nous vous invitons à consulter régulièrement le calendrier des événements IWFC, facilement accessible sur notre intranet, pour connaître l'ensemble de notre programmation.
---
Behind the scenes of the implementation of an investment fund:
a real springboard for female leadership in technology
An inspiring discussion with: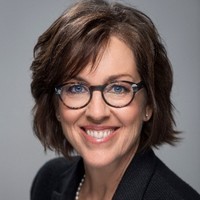 Co-founder and Managing Partner, Accelia Capital
ApéroFranco - February 2 from 5:30 pm to 6:30 pm (ET)
Come meet our colleague from the IWF, Christine Beaubien, entrepreneur and investor as well as co-founder and Managing Partner of Accelia Capital. She will share with us her experience in developing an investment fund aimed at propelling innovative companies and women's leadership in technology.
Launched in December 2021, the new fund of more than $50 million is intended for companies with high technological potential in Quebec. As women entrepreneurs remain underfunded compared to their male counterparts, Accelia Capital is on a mission to close this gap by investing 70% in women-owned or led businesses.
"Several studies show that women receive significantly less venture capital dollars than their male counterparts as they become more active in launching technology companies. It is also now recognized that more diversity in companies promotes better decisions and often better returns. It is this business opportunity that we wanted to seize by creating Accelia Capital: to generate good returns for our investors while creating a lasting impact in Quebec by supporting and accelerating female leadership in technology," explains Christine.
From ideology to its creation, Christine will give us her knowledge in the field. It will answer, among other things, questions such as: how do you create a fund? What's the process? What is the business plan? Who should be approached and in what order? What are the lessons to be learned? Once the fund is created and the sums collected, what happens? What are the eligibility criteria?
Register now for this ApéroFranco, an opportunity for all Francophone and Francophile members of IWFC and elsewhere to meet monthly via Zoom. A get-together not to be missed!
Registration hyperlinks to other upcoming events :
Women in Technology: Four Rising Stars in Technology Entrepreneurship - Jan 25,2022
"Savoir donner" with Michèle Thibodeau-DeGuire - ApéroFranco of March 2, 2022
PS: Don't miss out! Please visit our IWFC CALENDAR regularly to see all our upcoming events.
02 Feb 2022
5:30pm - 6:30pm EST