Santé!
Une dégustation de vin et un plaisir à partager avec
la sommelière et entrepreneure Jessica Harnois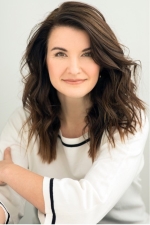 Crédit photo: Julie Perreault
ApéroFranco – Mercredi 5 mai de 17h30 à 18h30 (HE)

English follows
Qui est Jessica Harnois?
Sommelière, conférencière, entrepreneure primée et membre IWF, elle est aujourd'hui une personnalité publique reconnue dans le domaine des affaires et une sommité influente de la sommellerie au Québec et à l'international.
Elle a travaillé pour de grands établissements du monde, tels que le Toqué à Montréal, le Charlie Trotter's à Chicago, et le Tetsuya's à Sydney. Elle a présidé l'Association canadienne des sommeliers professionnels (ASCP), et a été vice-présidente de l'Alliance panaméricaine des sommeliers (APAS), devenant ainsi l'une des rares femmes à présider une association nationale de sommellerie.
De plus, elle a conceptualisé en collaboration avec Vins Arterra la populaire gamme de vins Bù, vendus à plus de 8 millions de bouteilles à ce jour au Québec.

La dégustation se déroulera par Zoom le 5 mai - vous aurez le temps de faire vos achats au préalable. Ses suggestions:
Aux participantes du Québec (vins disponibles en épicerie):
Mousseux – Bù Blanc de Blancs (France) ou l'Édition Limitée - Chardonnay / vin de glace (Canada). Nota bene: ce dernier a été tellement populaire qu'il est plus difficile à trouver
Blanc – Bù Pinot Grigio (Italie)
Rouge – Bù Pinot Noir (France)

ou tout autre vin de la collection Bù que vous souhaitez déguster! Jessica pourra nous en parler!
Aux participantes de l'ensemble Canada ( vins disponibles par divers réseaux de distribution):
Blanc – Burrowing Owl Estate Winery Chardonnay (Canada)
Rouge – Osoyoos Larose Pétales d'Osoyoos Okanagan Valley (Canada)

Jessica Harnois nous expliquera comment la dégustation des vins fait appel à nos sens et à nos souvenirs et de quelle manière l'analyse de la couleur, des arômes, des saveurs et des textures sont des incontournables pour développer davantage le plaisir du vin.
Soyez présentes en grand nombre le 5 mai prochain; venez vivre avec nous une expérience unique en partageant le plaisir du vin avec Jessica Harnois.
Pour celles qui souhaitent rester plus longtemps pour l'apéro et pour discuter avec leurs collègues, nous garderons le Zoom ouvert jusqu'à 19h.

---
Cheers!
Enjoy a wine tasting experience
with our new member Jessica Harnois,
renowned Sommelier and Entrepreneur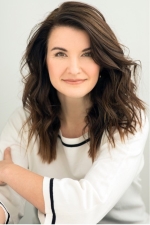 Photo credit: Julie Perreault
ApéroFranco – Wednesday May 5th 5.30 pm – 6.30 pm (ET)

Who is Jessica Harnois?
Sommelier, speaker, award-winning entrepreneur and IWF member, she is a well-known public figure in the business field and an influential leader in the Québec and international wine industry.
Jessica has worked for major institutions around the world, such as Toqué in Montréal, Charlie Trotter's in Chicago, and Tetsuya's in Sydney. She has chaired the Canadian Association of Professional Sommeliers (ASCP) and was also Vice-President of the Pan American Sommelier Alliance (APAS), becoming one of the few women to chair a national association of sommeliers.
In addition, she conceptualized in collaboration with Arterra Wines the popular Bù wines collection, selling over 8 million bottles to date all over Québec.

The wine-tasting will take place on May 5th, so you'll have time to do your wine shopping beforehand. Jessica's suggestions :
For Quebec-based IWFC members ( wines available in grocery stores):
Sparkling – Bù Blanc de Blancs ( France) or the Limited Edition – Chardonnay with Icewine (Canada). Nota bene: this last one was so popular that it is now more difficult to find.

White – Bù Pinot Grigio (Italia)

Red – Bù Pinot Noir (France)

Or any other Bù wine you may want to taste! Jessica will happily cover it in her presentation!
For IWFC members from across Canada (wines available through various distribution channels):
White – Burrowing Owl Estate Winery Chardonnay (Canada)

Red – Osoyoos Larose Pétales d'Osoyoos Okanagan Valley (Canada)



Jessica will demonstrate how wine-tasting awakens our senses and memories and how color, aroma, flavour and texture all enhance the many pleasures of wine.
Join us on May 5th for a memorable experience along with Jessica Harnois.

Please note that we will keep the Zoom meeting room opened until 7 pm (ET) for those who wish to stay longer and chat.

05 May 2021
5:30pm - 6:30pm EDT